Phonak, the largest hearing aid manufacturer in the world released their latest technology Audéo Lumity in September 2022.
Audéo Lumity superceeds the Audéo Paradise range of hearing aids.
Audéo Lumity has a new operating system called Autosense 5.0. Autosense technology scans the listening environment up to 700 times a second and then automictically adjusts the hearing aid settings to give the best possible hearing.
For more information an prices please click here
Phonak Lumity has been released in 3 model; Phonak Audéo Lumity L-R, Phonak Audéo Lumity L-TR and Phonak Audéo  Life Lumity (Water Proof). All models are rechargeable and are available in four technology levels – L30, L50, L70 and the top of the range L90.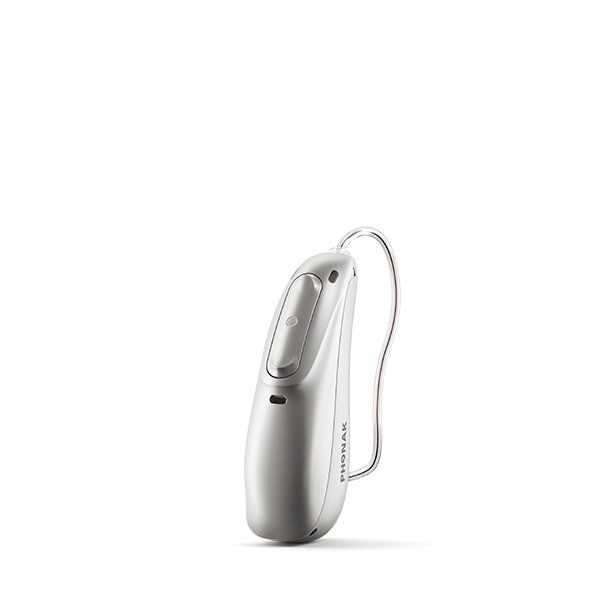 Audeo Lumity L -R 
Battery: Built in lithium ion rechargeable
Mild to profound hearing losses
Health data tracking
Direct connectivity to Apple iOS and Android
Tap control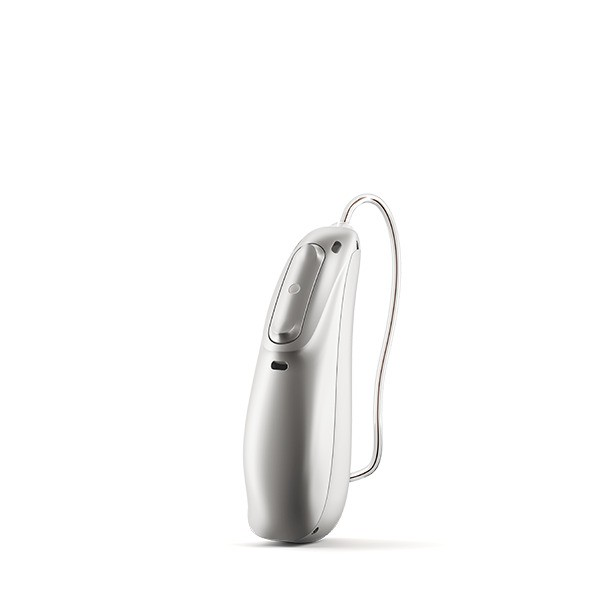 Audeo Lumity L-RT
Battery: Built in lithium ion rechargeable
Mild to profound hearing losses
Health data tracking
Direct connectivity to Apple iOS and Android
Tap control
Telecoil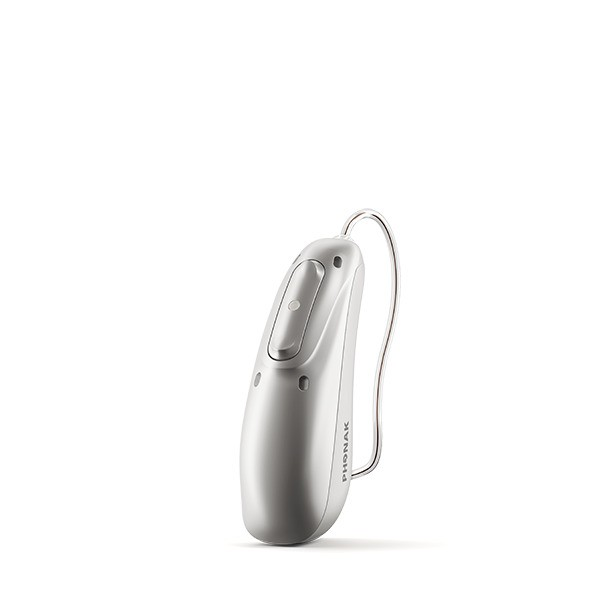 Audeo Life Lumity  (waterproof)
Battery: Built in lithium ion rechargeable
Mild to profound hearing losses

Health data tracking
Direct connectivity to Apple iOS and Android
Tap control
Telecoil
Waterproof

The Phonak Charger Ease is a compact charger with magnets in the charging slots that make it easy to
insert and remove Audéo L-R and RT. It uses a standard USB-C charging port that lights up when
power is applied.Phonak Charger Case Go features a built-in battery that can charge two hearing aids up to three times and is available
with Phonak Life Lumity Hearing Aids.

Phoank Audéo Lumity is available in the colours; sand beige, beige, sandalwood, chestnut, champagne, silver grey, graphite grey and velvet black.

Remote Control

Control volume and select programs
Create own preferred settings and programs
Dynamic Noise Cancellation through improved Speech Focus slider

Remote Support

Convenient remote video support from your hearing care professional
Real-time hearing aid adjustment over distance in real environment

Health

Functions available with the new Health section such as Steps, Activity levels, Heart Rate tracking and Distance walked and ran.
The Optional goal setting for Steps.

Devices

Status information of the connected hearing aids and hearing aid accessories
Battery state of charge
Bluetooth® phone call configuration
Set up Bluetooth phone calls and streaming
Tap Control configuration

Phonak myCall-to-Text app – will transcribe so the user can read what is being said in real time.

Sound Hearing can offer a home visit hearing test , fitting of Phoank Lumity with lifetime aftercare in Greater London. For more information an prices please click here