Description
Oticon More Hearing Aids
The Oticon More range of hearing aids were released in January 2021 and supersedes the Oticon OPN S Range of hearing aids. Oticon More is Oticon's premium hearing aid range and sits above the Oticon Ruby 'budget' hearing aids.
Oticon is the largest hearing aid manufacturer based in Denmark. Oticon is part of the William Demant Group which includes hearing aid manufacturer Bernafon
Oticon More Hearing Aid models:


Oticon More is available in 3 technology levels: More 3, More 2 and More 1 being the top of the range model.
Oticon More MiniRITE R Hearing Aid – Rechargeable RIC with a telecoil
Oticon More MiniRITE-T Hearing Aid – RIC using a 312 battery – telecoil
Oticon More MiniBTE R Hearing Aid –  Rechargeable BTE with a telecoil
Oticon More MiniBTE-T Hearing Aid – BTE using a 312 battery – telecoil
Oticon More Hearing Aid Prices
Sound Hearing believes in transparency and therefore  publishes all the prices of our hearing aids. To locate a price first click on the picture to choose the hearing aid model. If you hover over the picture a text description will appear. Next choose the technology level you are interested in. Below technology choose single or pair of hearing aids and then Standard Service or Service LITE. A price will then appear above and below. If you click clear, all tabs will be reset so a new search can be performed.
Sound Hearing offer Standard Service and Service LITE:
Standard Service – includes a home visit hearing test, a home visit fitting and home visit aftercare for life. This suits new users and the elderly  who may have trouble cleaning  and maintaining their hearing aids and need regular support.
Service LITE – Includes a home visit hearing test and a home visit fitting. Aftercare is then chargeable. This maybe suited to people who are experienced hearing aid users and are able to maintain their own hearing aids. It may also be suited to customers who spend time overseas.
Oticon More Hearing Aid – Overview
More Sound Intelligence – Technology that gives access to all relevant sounds in a clear, complete and balanced.
More Sound Amplifier – Rapid high-resolution amplification.
More Sound Optimiser – Optimal gain without feedback risk.
Virtual Outer Ear – Three realistic models of the ear pinna to provide better spatial balance.
Direct Streaming from Apple and Android (requires Android version 10 or above).
New Polaris Platform, 64 channel processing, twice as much memory and speed with Deep Neural Processing.
Oticon More Hearing Aid Brochure Video
Oticon More Hearing Aid Technology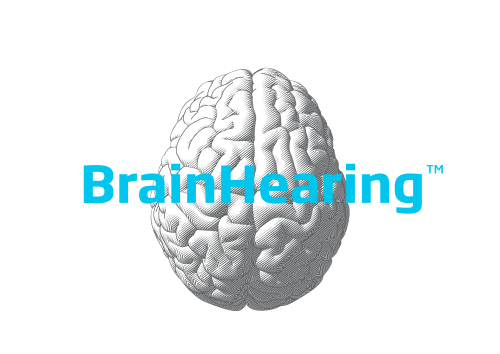 Oticon More builds on Oticon's OPN technology and it BrainHearing philosophy. Listening environments are dynamic and complex and unpredictable. It is the brain' role to handle and organise this complexity and deliver speech understanding.
Oticon More allows to hear:
More of the meaningful sounds around you.
More balance and clarity of all the little details.
More captures of the special moments that sounds bring to life.

Oticon More Processes the full sound signal and gives the brain optimized input from all types of meaningful sounds. By not suppressing the natural sound input (standard hearing aid technology) Oticon More supports the way the brain naturally processes sound and gives the brain the best conditions to work optimally.
To deliver the full sound scene Oticon recorded sounds from real life and used the data (12 million real-life sound scenes) to train a highly Deep Neural Network (DNN).
MoreSound Intelligence – scans the sound environment 500 times a second, applies the users listening preferences and DNN vast training to deliver a more natural representation of all sounds in a clear and balanced sound scene.
MoreSound Amplifier –  a dynamic and balanced amplification system that delivers the full sound scene while maintaining the contrast balance between sounds. This ensures the brain has access to the important information it needs to makes sense of sound.
MoreSound Optimizer – Uses a combination of high speed acoustic analysis and algorithms to prevent feedback (whistling) before it even occurs.
Oticon More Hearing Aids Rechargeable Options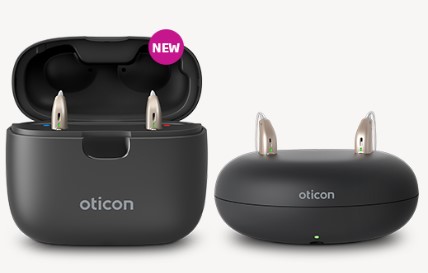 Oticon More MiniRite Rechargeable is available with the standard desktop charger or the new Oticon SmartCharger with a built in power bank which offers more flexibility:
• Recharges hearing aids without access to main power —minimum of three full charges
• Fully charges hearing aids in three hours.
• 30-minute quick charge provides an additional six hours of power
• Designed for travel with a protective lid
• Drying function automatically removes moisture from hearing aids
Oticon More Hearing Aids APP for mobile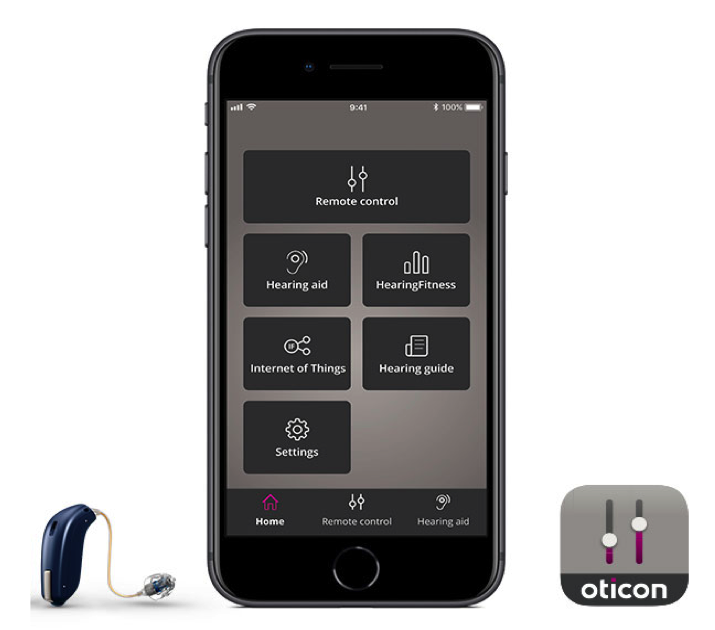 The new improved Oticon On app allows users to personalise their listening experience via the new streaming equalizer when streaming music or a movie.
Other features include:
Adjust volume and programmes.
Find my hearing aids
Set hearing goals with Hearing Fitness.
Check battery status.
Control your tinnitus sounds.
Pair your hearing aids to your smart home controls.
Oticon More Remote Care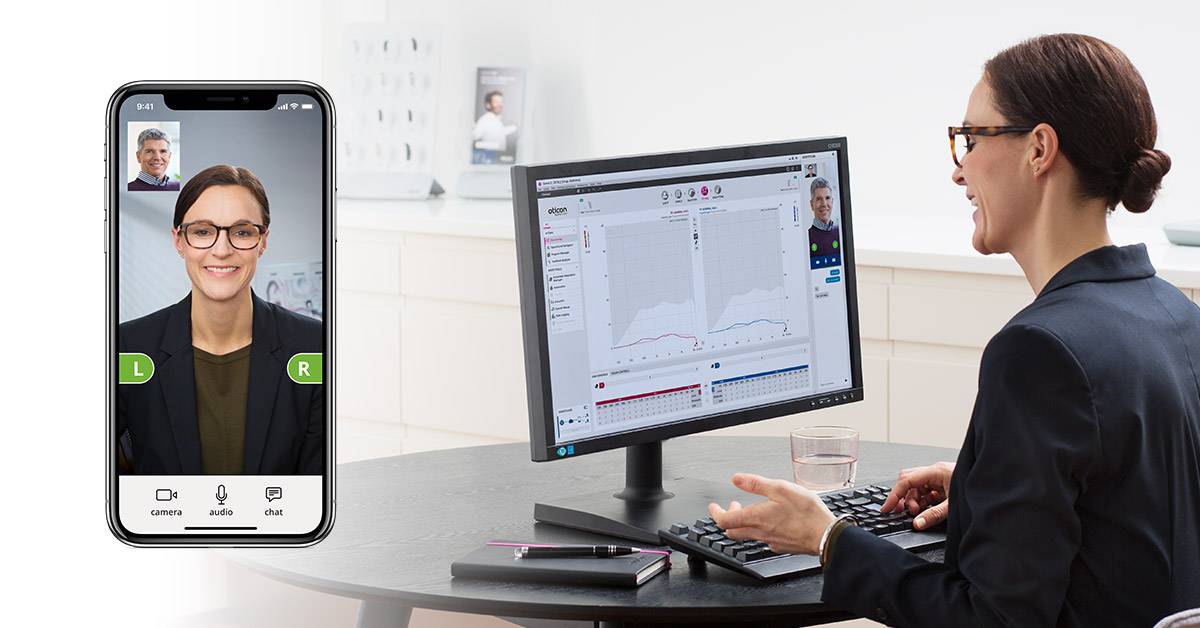 Oticon Remote Care allows users to contact their audiologists from home for follow up appointments and routine hearing aid adjustments.
Oticon More Hearing Aid Colours
Oticon More is available in a range of colours; chrome beige, terracotta, chestnut brown, diamond black, steel grey, silver grey, silver and hear pink.

Oticon More Hearing Aid Wireless Accessories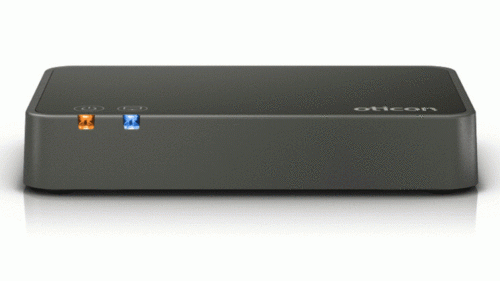 TV Adaptor 3.0' Plugs into your TV and will stream stereo sound direct to your hearing aids.
Oticon Connect Clip' Will pair with most Bluetooth enabled devices and allows for direct streaming from mobile phones, tablets and PCs. You can also listen to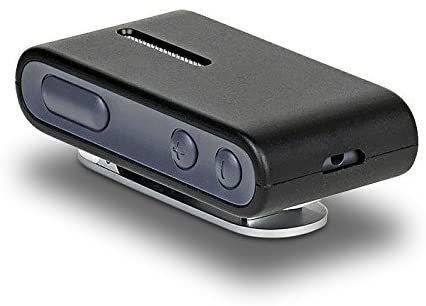 people from a distance with its built-in remote microphone.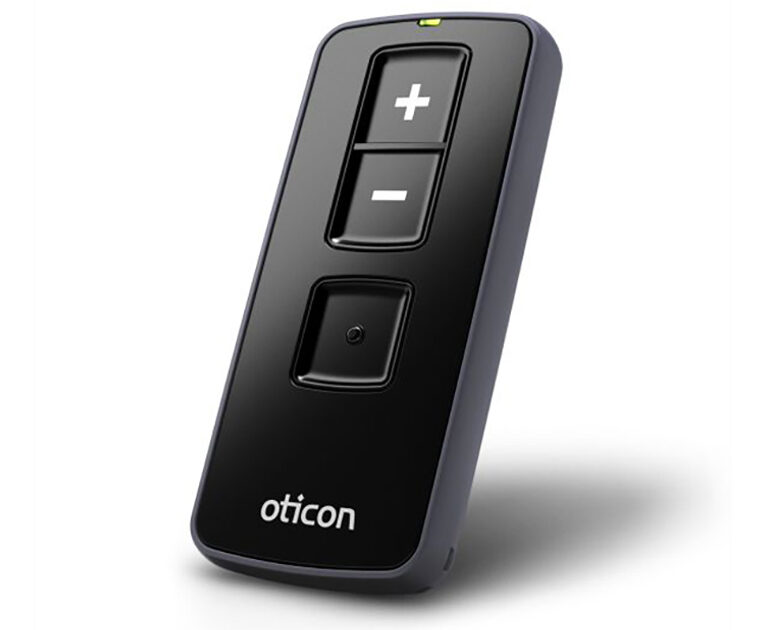 Remote Control 3.0 – Simple remote to change hearing aid volume or program.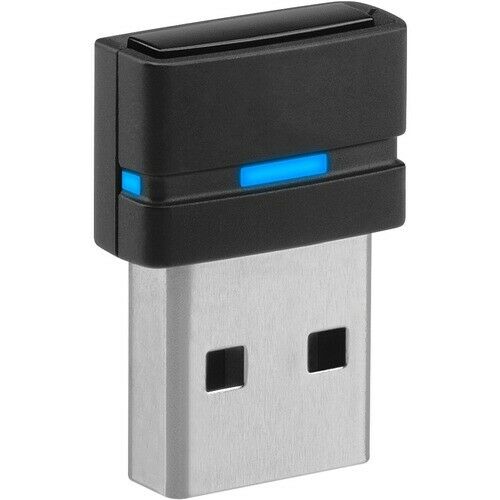 Sennheiser BTD800 Bluetooth dongle' Plugs into a USB port (PC) and will allow a wireless audio link to the Connect Clip.