Description
Oticon Zircon Hearing Aids
About Oticon
Oticon is the largest hearing aid manufacturer based in Denmark. Oticon is part of the William Dermont Group which includes hearing aid manufacturer Bernafon.
Oticon Zircon Hearing Aids
Oticon Zircon was released in March 2022 supersedes the Oticon Ruby Range of hearing aids. Oticon Zircon sits in Oticon's essentials (budget) range of hearing aid range
Oticon Zircon is available in 2 technology levels: Zircon 2 and the top of the range Zircon 1.
Oticon Zircon Models

Oticon Zircon models:
Oticon Zircon MiniRITE R – Rechargeable RIC with a telecoil
Oticon Zircon MiniRITE-T – RIC using a 312 battery – telecoil
Oticon Zircon MiniBTE R –  Rechargeable BTE with a telecoil
Oticon Zircon MiniBTE-T – BTE using a 312 battery – telecoil
Headlines
Powered by the Polaris platform with 64 channel processing.
OpenSound Navigator – 360° access to clear speech
Oticon On app – adjust your hearing aid with your phone
Direct Streaming from Apple and Android (requires Android version 10 or above)
Oticon Zircon Technology
OpenSound Navigator provides you with to clear and balanced sounds from all directions. It works in three ways: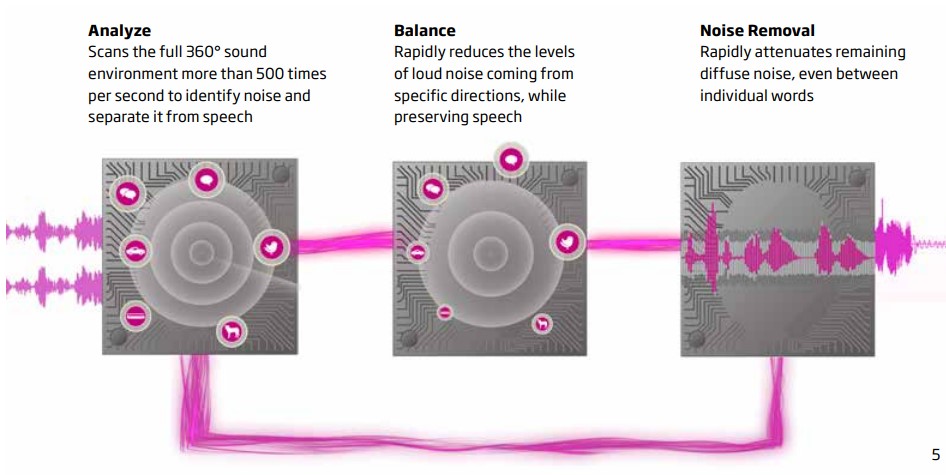 Analyze: Scans the full 360° sound environment more than 500 times per second to identify noise and separate it from speech.
Balance: Rapidly reduces the levels of loud noise coming from specific directions, while preserving speech.
Noise Removal: Rapidly reduces unwanted noise.
Oticon Zircon Chargers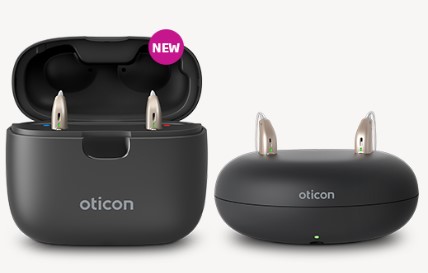 Oticon Zircon MiniRite Rechargeable is available with the standard desktop charger or the new Oticon SmartCharger with a built in power bank which offers more flexibility:
• Recharges hearing aids without access to main power —minimum of three full charges
• Fully charges hearing aids in three hours.
• 30-minute quick charge provides an additional six hours of power
• Designed for travel with a protective lid
• Drying function automatically removes moisture from hearing aids
Oticon Zircon APP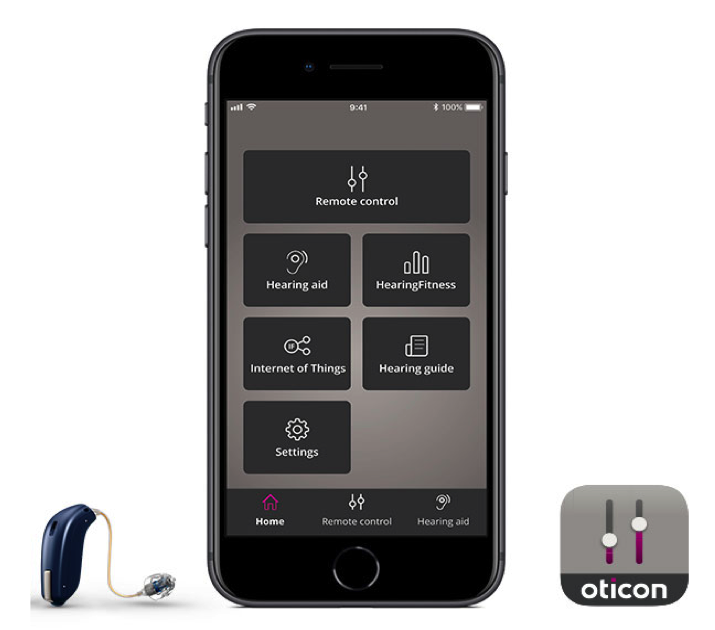 The new improved Oticon On app lest users personalise their listening experience via the new streaming equalizer when streaming music or a movie.
Other features include:
Adjust volume and programmes.
Find my hearing aids
Set hearing goals with Hearing Fitness.
Check battery status.
Control your tinnitus sounds.
Pair your hearing aids to your smart home controls.
Oticon Zircon App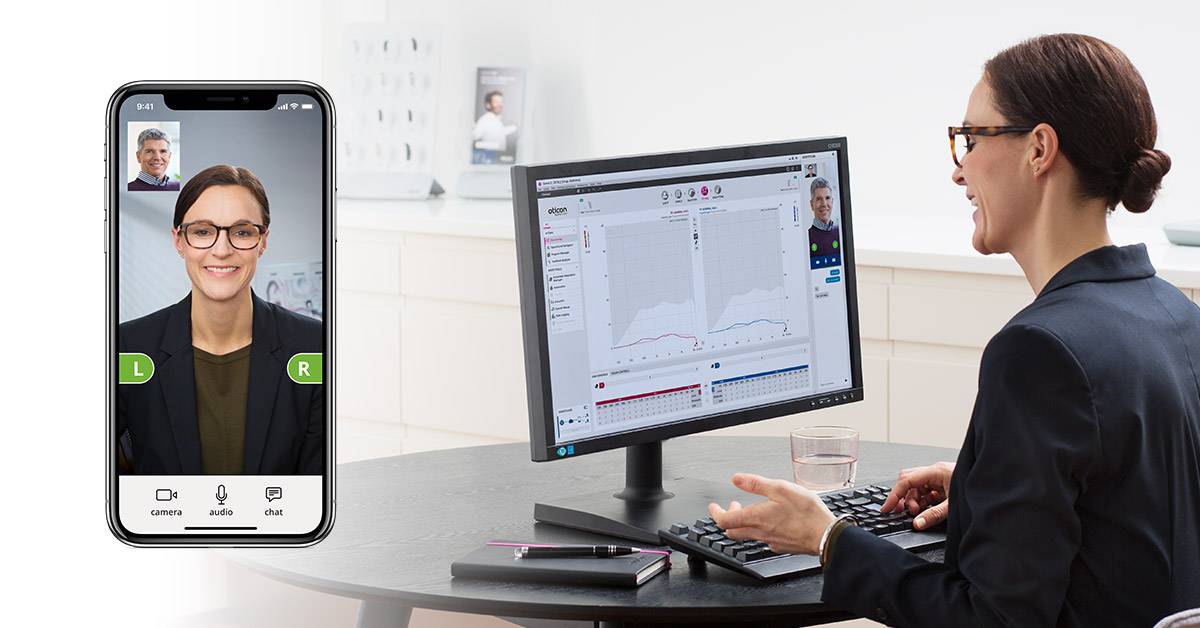 Oticon Remote Care allows users to contact their audiologists from home for follow up appointments and routine hearing aid adjustments.
Oticon Zircon is available in a range of colours; Silver Grey, steel Grey, Diamond Black, Chestnut Brown and Chroma Beige.
Oticon Zircon Colours

Compare the features of Oticon Zircon 1 to Zircon 2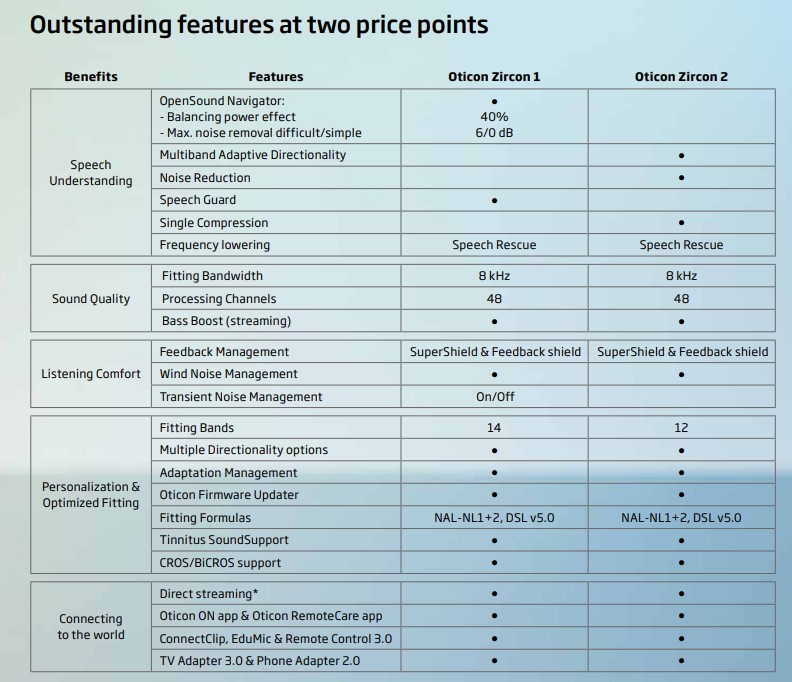 Oticon Zircon Accessories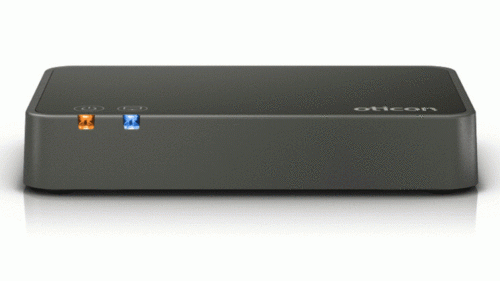 TV Adaptor 3.0' Plugs into your TV and will stream stereo sound direct to your hearing aids.
Oticon Connect Clip' Will pair with most Bluetooth enabled devices and allows for direct streaming from mobile phones, tablets and PCs. You can also listen to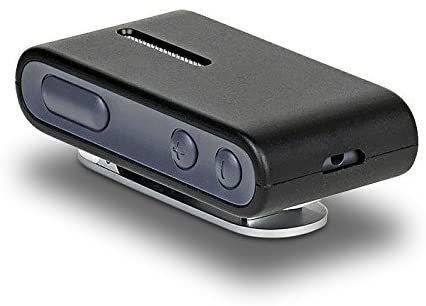 people from a distance with its built-in remote microphone.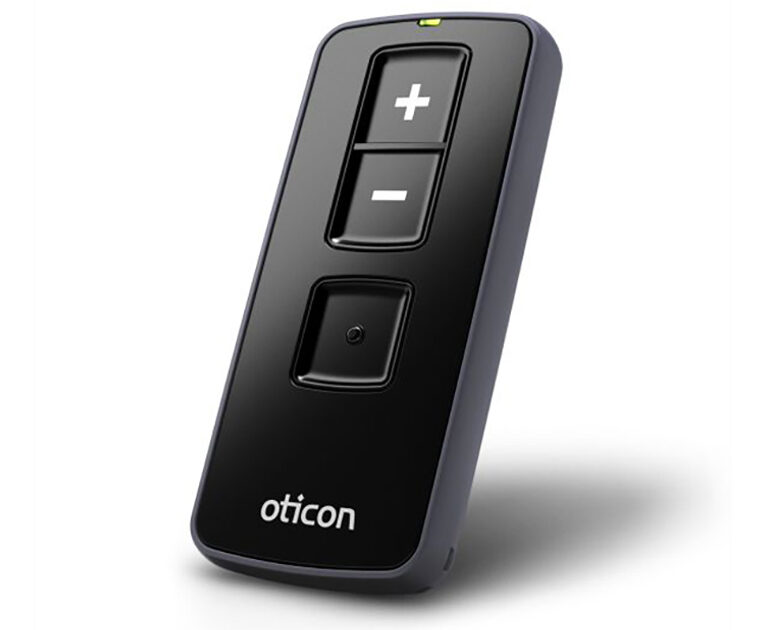 Remote Control 3.0 Simple remote to change hearing aid volume or program.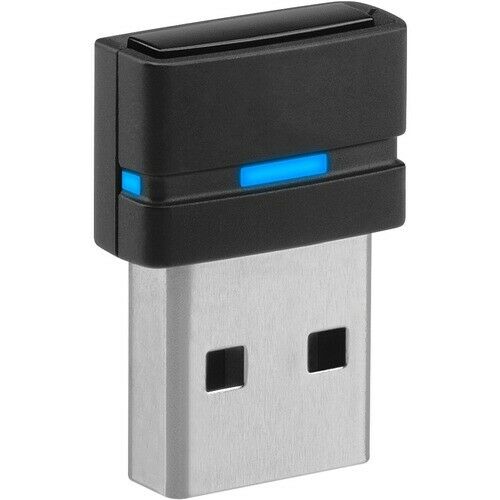 Sennheiser BTD800 Bluetooth dongle' Plugs into a USB port (PC) and will allow a wireless audio link to the Connect Clip.