Description
Signia Insio Charge&Go AX Hearing Aids
Signia Insio Charge&GO AX was released in late 2021. Signia Insio AX follows on from Insio NX and X.
About Signia
Siemens sold their hearing aid division to Sivantos in 2014. The Sivantos group have released many new hearing aids since 2014 and branded them Signia. In 2019 Sivantos merged with Widex to form the WSA audiology.
Signia Insio Charge&GO Overview
Released 2021
Custom-made rechargeable hearing aid
three technology levels available
Direct streaming for iOS and Android
Augmented Xperience (AX) using two dedicated processors
e2e wireless 4.0
Own Voice Processing (OVP)
Signia's first rechargeable custom-made hearing aids. Available in 2 styles In the Canal (ITC) and the larger in the Ear (ITE). Signia Insio is suitable for most hearing losses ranging from mild to severe. Insio Charge&Go take 4 hours to charge fully and will last all day without the need to recharge.
Signia AX uses new Augmented Focus™ technology to offer Signia's best speech clarity in background noise. Augmented Focus™ technology uses two dedicated processors working in parallel. One processes the Focus speech sounds Sounds with an emphasis on transparency. The other processor contains all sounds outside speech. These surrounding sounds are processed so they are audible while not interfering with the clarity of the focus speech sound.
e2e Wireless 4.0 – improved communication and data transfer between the hearing aids.
Own Voice Processing (OVP) – OVP processes the wearer's voice independently from all other sounds. OVP helps the user's voice to sound quiet.
Signia Insio Charge&GO AX Charger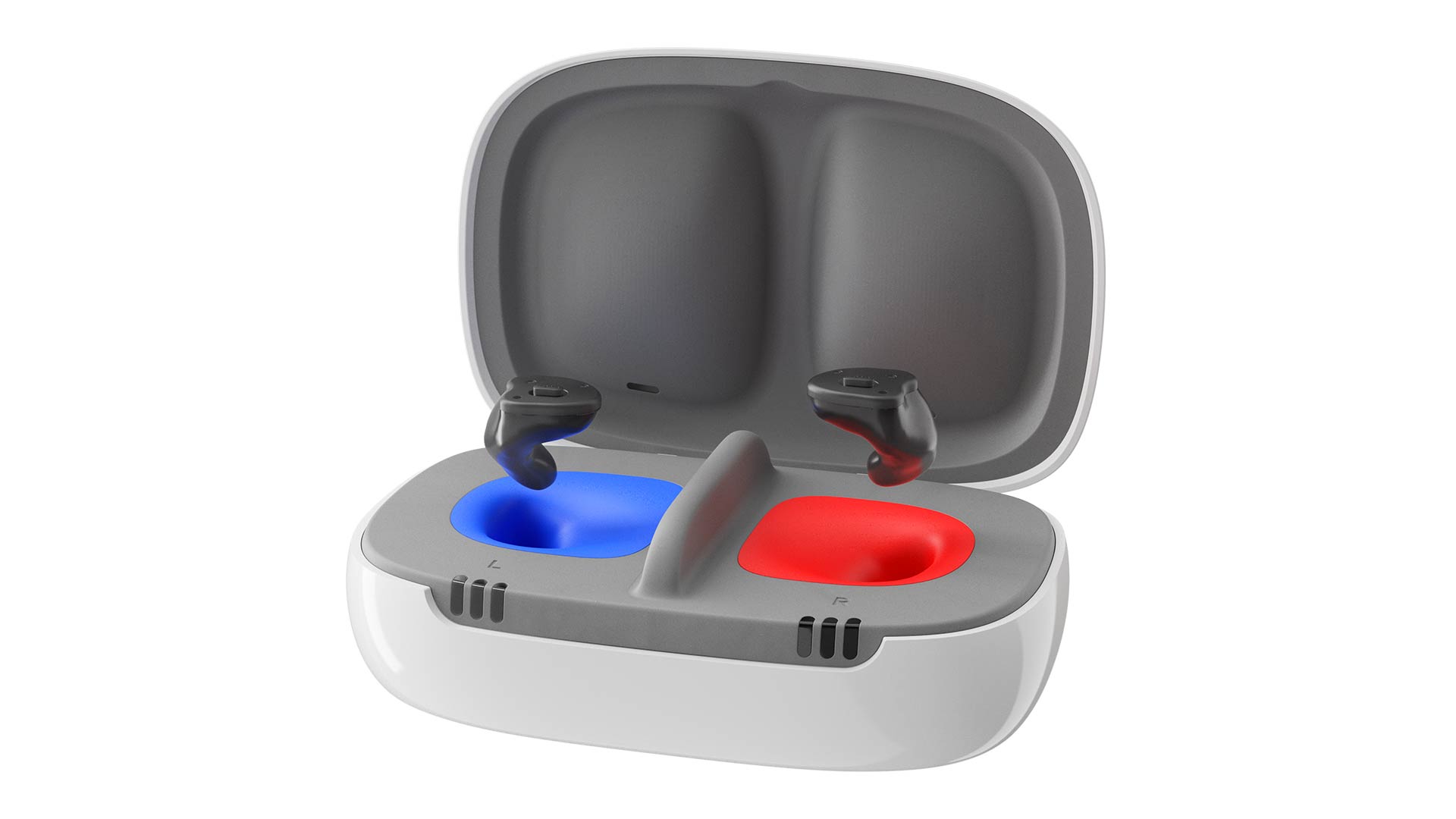 Insio Charge&Go take 4 hours to charge fully and will last all day without the need to recharge.
Signia Insio Charge&GO AX Colours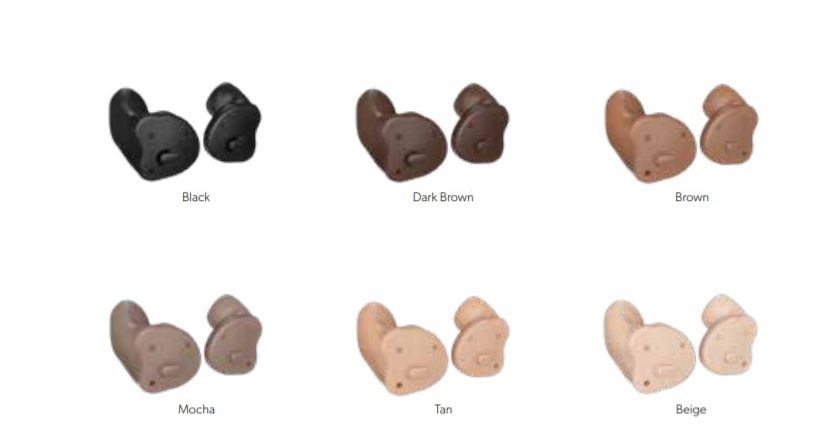 Insio  Charge&Go is available in colours; black, dark brown, brown, mocha, tan and beige.
Insio Charge & GO comes in 3 models;  3AX, 5AX and the top of the range 7AX
Signia Assistant, Telecare and Signia App are available in all models. Signia TeleCare (remote hearing care) allows you to hold virtual appointments with your audiologist. Signia Assistant uses artificial intelligence to provide easy answers to users' questions. The Signia APP is available for Android and iOS, enabling users to adjust their hearing aid volume and program settings.
You may also find Signia hearing aids rebranded as Specsavers Advance 71, Specsavers Advance Star, Specsavers Advance Standard, Specsavers Advance Plus, Specsavers Advance Premium, Specsavers Advance Super, Specsavers Advance Elite. Since Specsavers rebrands Signia products, whether it is AX, X or NX-level technology is unclear.
Signia Insio Charge&GO AX Accessories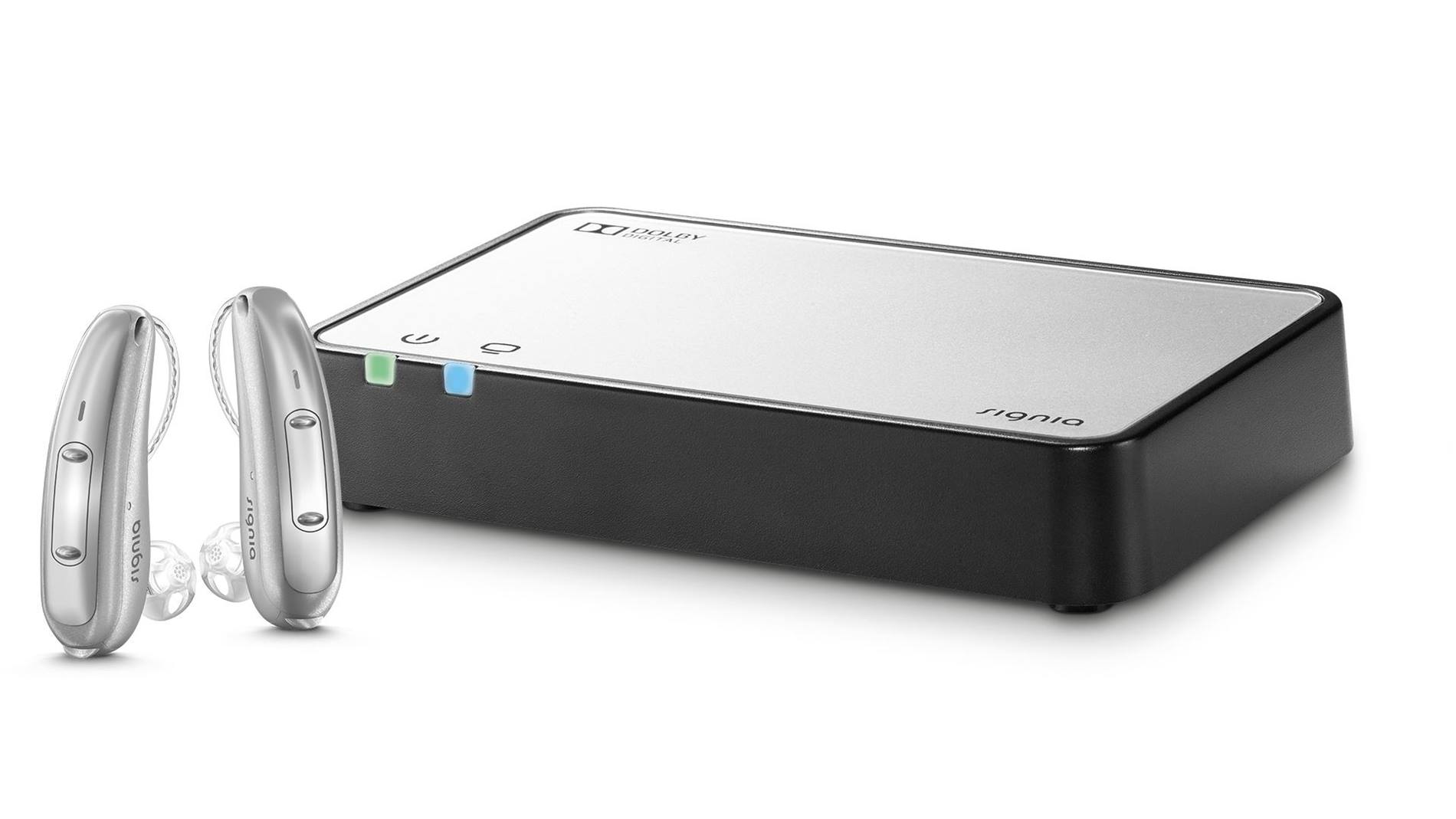 StreamLine TV feeds audio from the hearing aid wearer's television directly to the users hearing aids in Dolby Digital quality.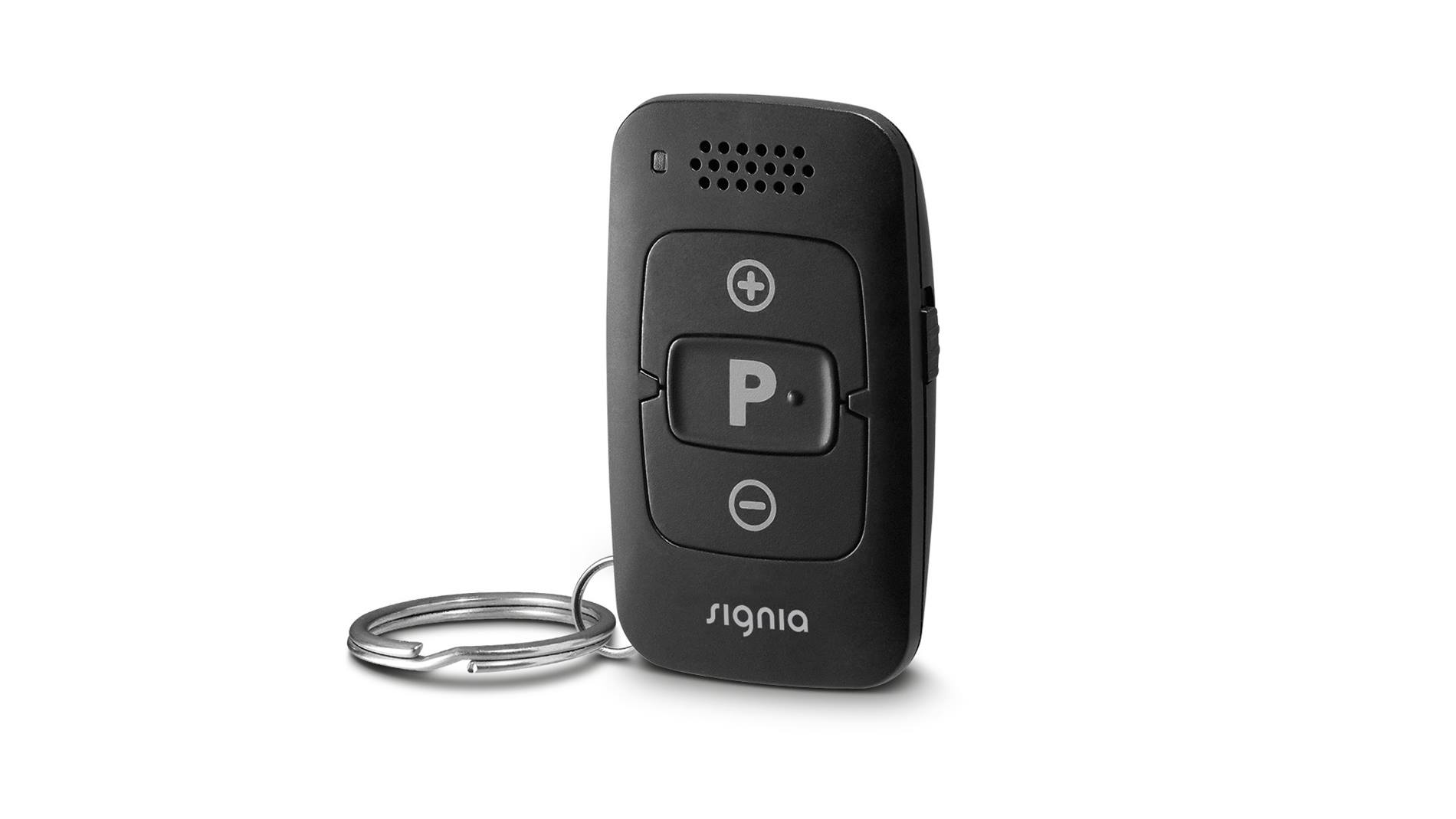 Signia Mini Pocket is Small remote Control that allows you to adjust the hearing aid volume and programs.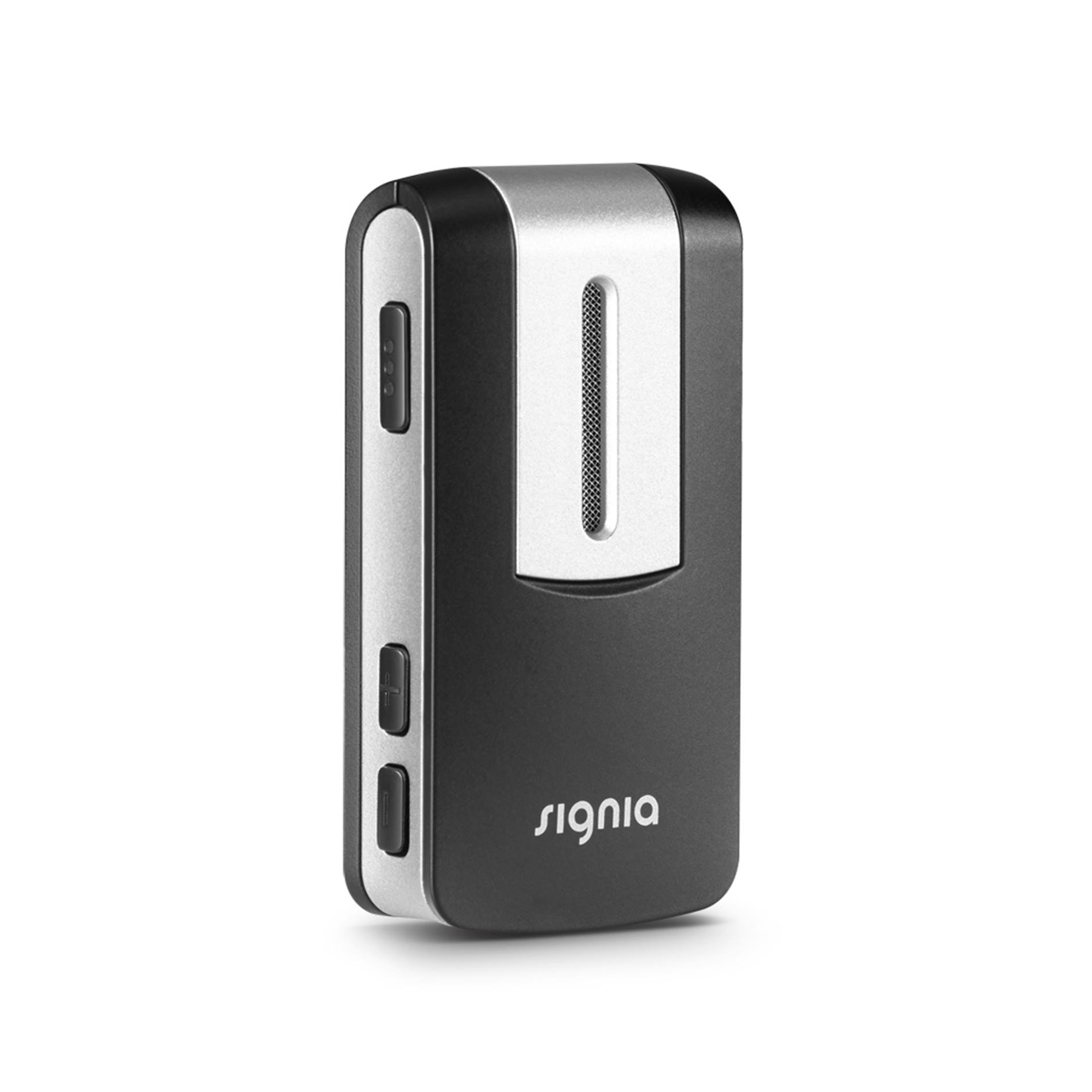 Signia StreamLine Mic provides full hands-free audio streaming of phone calls and music with any Bluetooth smartphone. It also works as a remote microphone.