Description
ReSound OMNIA Hearing Aids
Launched in October 2022, Resound OMNIA Hearing Aids are GN Resound' latest product. Resound OMNIA supersedes Resound ONE and ReSound Quattro.
ReSound OMNIA is available in 3 technology levels:
ReSound OMNIA 9 – Premium audibility and speech understanding in the widest range of environments.
ReSound OMNIA 7 – Advanced technology which automictically adjusts different listening situations to enhance audibility and speech understanding.
ReSound OMNIA 9 – Essential technology which Identifies important sounds, allowing you to participate and engage in conversations in quiet and mildly noisy environments.
About ReSound
ReSound are part of the GN Group and was established in 1943, with a history in audio engineering dating back to 1869. ReSound is considered a pioneer in the hearing aid industry, with a worldwide presence in over 80 countries. Their headquarters are in Denmark. GN manufactures ReSound, Jabra, Beltone™, Lively, Interton, and Danavox (NHS) hearing aids. GN also manufactures wireless headsets, earbuds, and speakerphones under Jabra, Blueparrott, and Altia.
ReSound developed the first Made for Apple hearing aid with direct stereo sound streaming. They were also pioneers in active noise-cancelling technology.
OMNIA by ReSound Hearing Aids Model

| | | | | | | |
| --- | --- | --- | --- | --- | --- | --- |
| Mini Rechargeable RIC | Rechargeable RIC | RIC 312 Battery | RIC 13 Battery | 71 77 and 88 Rechargeable BTE | ITC and ITE Full Shell and half shell Rechargeable | CIC 10 battery |
| Mild to profound hearing losses | Mild to profound hearing losses | Mild to profound hearing losses | Mild to profound hearing losses | Mild to profound hearing losses | Mild to severe hearing losses | Mild to severe hearing losses |
| Direct Connectivity to iOS and android | Direct Connectivity to iOS and android | Direct Connectivity to iOS and android | Direct Connectivity to iOS and android | Direct Connectivity to iOS and android | Direct Connectivity to iOS and android | no connectivity |
| no telecoil | no telecoil | no telecoil | telecoil | telecoil | no telecoil | no telecoil |
| data sheet | data sheet | data sheet | data sheet | data sheet | data sheet | data sheet |
ReSound OMNIA  Hearing Aids Prices
Sound Hearing believes in transparency and therefore publishes all the prices of our hearing aids. To locate a price, click on the picture to choose the hearing aid model. If you hover over the image, a text description will appear. Next, choose the technology level you are interested in. Below technology, choose a single or pair of hearing aids and then Standard Service or Service LITE. A price will then appear above and below. All tabs will be reset to perform a new search if you click clear.
Sound Hearing offer Standard Service and Service LITE:
Standard Service – includes a home visit hearing test, a home visit fitting and home visit aftercare for life. This suits new users and older adults who may have trouble cleaning and maintaining their hearing aids and need regular support.
Service LITE – Includes a home visit hearing test and a home visit fitting. Aftercare is then chargeable. This may be suited to experienced hearing aid users who can maintain their hearing aids. It may also be suited to customers who spend time overseas.
ReSound OMNIA  Hearing Aids Rechargeable options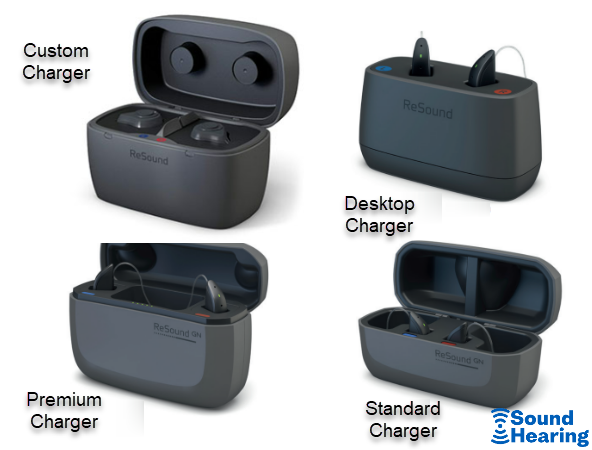 ReSound OMNIA Rechargeable RIC and BTE hearing aids have a choice of 3 chargers. Each order has the standard charger included. The premium charger with a built-in battery for charging on the go and the desktop charger without a lid incur an extra cost.
A full of hearing aid takes 3 hours and will give 30 hours of constant use.
The OMNIA ITC and ITE models use a charger with custom-made inserts to fit the hearing aids.
ReSound OMNIA Hearing Aids Colour
 Resound OMNIA Hearing Aid Technology and New Features
360 All-Around – All Access Directionality automatically adjusts directional microphone patterns in the hearing aid to allow the users to hear what's important and monitor the sounds around them.
Front Focus –  Front Focus uses a powerful combined directional pattern from both hearing aids to focus on the person in front of the user. When you need extra help in very noisy environments, Front Focus improves speech undressing.
Natural Hearing – By adding a microphone in the ear canal as part of the RIE-style receiver module, OMNIA takes advantage of the user's unique ear shape to collect sound the way nature intended. This results in an immersive hearing experience with greater depth and a sense of spatial awareness.
Binaural Directionality II – This feature helps to improve speech understanding in noisy environments by using the two microphones in each hearing aid to separate speech from background noise.
Spatial Sense – This feature uses head movement and sound location information to improve sound quality and speech understanding.
Speech Enhancer – This feature helps improve the hearing aida clarity of speech by amplifying soft sounds and reducing noise.
Hands-Free calling with Apple iOS
ReSound OMNIA Hearing Aid APP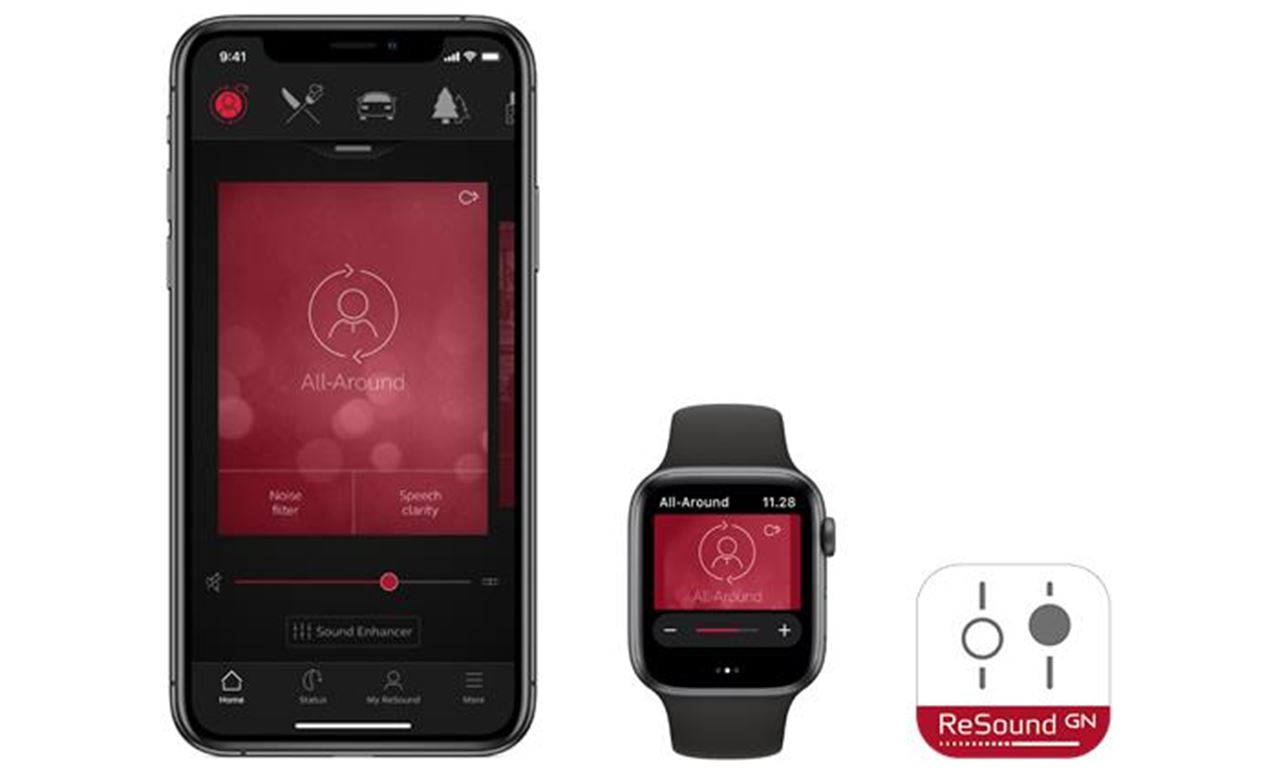 The ReSound Smart 3D App can be downloaded to many smartphones and is compatible with Resound Bluetooth-enabled products – Custom ITC and ITE
Adjust volume (independently in each ear if required)
Switch easily between programs
Track battery status
Adjust the tonal qualities of the sound by setting your bass, middle, and treble tones
Create and save your programs as needed
Save preferred settings according to your favourite locations
Track and find lost aids
Adjust the tinnitus masker settings
Get further help from your hearing professional without a visit by using ReSound Live Assist
Resound OMNIA Hearing Aids Wireless Accessories
ReSound have a range of wireless accessories to expand and improve your hearing experience. They are compatible with most ReSound aids. All of them are effective and simple to set up and use.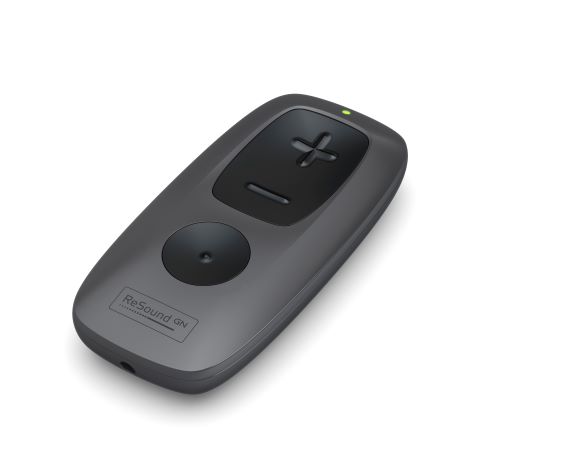 Mini Remote Control – allows users to change programmes and volume.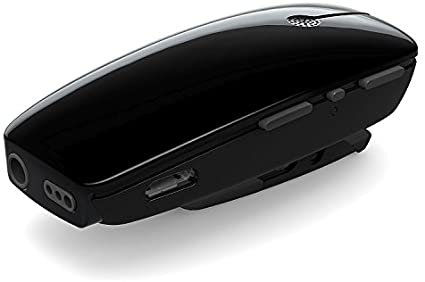 ReSound Multi Mic is a small microphone that allows you to hear up to 25 meters away. The microphone can be worn by the person you want to hear, or the microphone can be placed on the table in a group of people. The sound is streamed direct to the hearing aids, and you will hear well even in heavy background noise. The Multi Mic also connects to loop and FM systems (FM receiver required) and has an input socket for streaming audio from any device with a headphones output.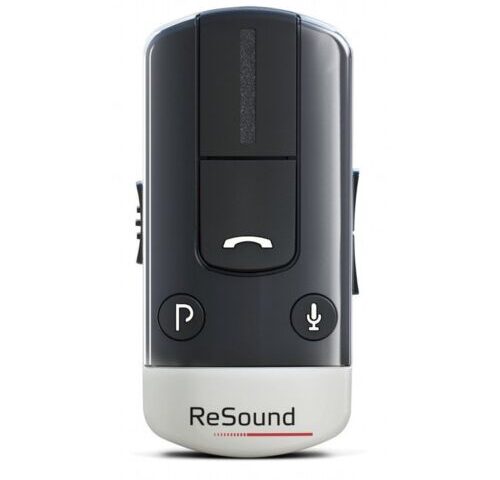 ReSound Phone Clip lets you stream calls and music directly to your hearing aids from any Bluetooth-enabled phone. This provides better audibility of phone calls even in noisy environments.  Effectively, the Phone Clip gives you high-quality, hands-free calls.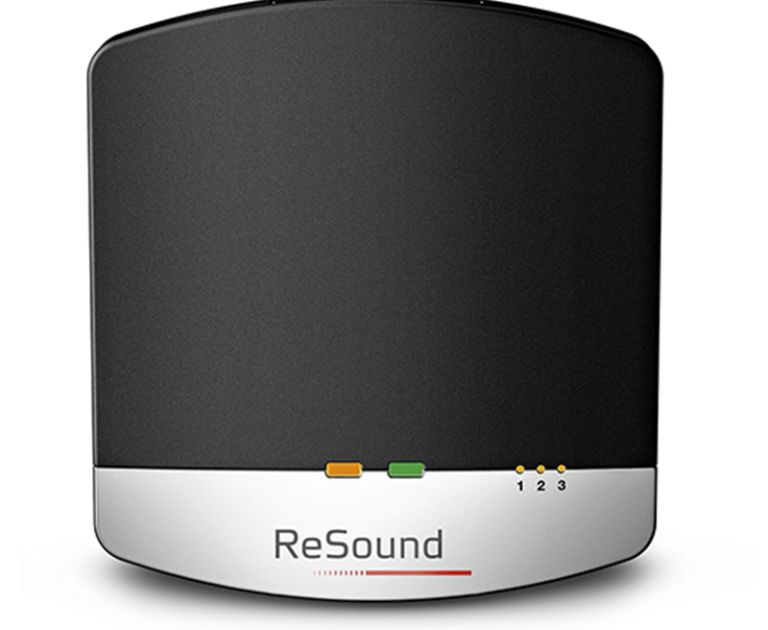 ReSound TV Streamer 2 streams stereo sound directly from your TV, computer, tablet, radio, or stereo system to your hearing aids. Effectively, this accessory transforms your hearing aids into wireless headphones'  giving you independent volume adjustment and clear sound up to 7 meters away. The ReSound TV Streamer 2 allows your friends and family to listen at their comfortable volume' while you stream sound to your aids at your preferred level.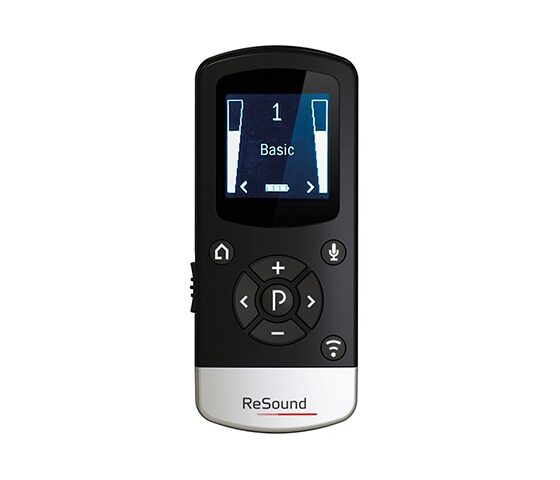 For those without the ReSound Smartphone App, a separate ReSound Remote Control allows you to adjust the volume of your aids, switch programs and mute the aids. The control can connect the aids to the ReSound Multi Mic and the ReSound TV Streamer 2 and adjust the sound when streaming. Remote controls are favoured by hearing aid users who find using the button controls on their aids fiddly and wish to make adjustments discreetly.
You may find ReSound Omnia rebranded by Amplifon and called; Ampli-Energy R 5, Ampli-Energy R 4, Ampli-Energy R 3, Ampli On Range, Ampli Mini Range, Ampli Connect or Ampli Easy. Other companies, such as Specsavers and Boots Hearing Care, may offer ReSound OMNIA rebranded under a different name. Sound Hearing Advises you always try and buy the original product which has not been rebranded. Rebranded products usually lock the software so only the retailer offering the rebranded product can programme the hearing aid.