Description
Oticon Xceed Hearing Aids
Includes 5-year Warranty
Oticon is the largest hearing aid manufacturer based in Denmark. Oticon is part of the William Dermont Group, including hearing aid manufacturer Bernafon.
Oticon Xceed is designed for users with severe and profound hearing loss. At the time of release, Oticon Xceed offered the industry's highest full-on gain peak (power). Xceed comes with a dedicated fitting rationale (DSE) which works with OpenSound Navigator to provide better access to speech with less listening effort.
Oticon Xceed Technology
The Oticon Opn Xceed range of hearing runs on the Velox S Platform. The OpenSound Navigator operating system can scan the sound landscape 56,000 times a second. As it analyses all this information, the OpenSound Navigator processes speech from all directions while ignoring any unwanted noise signal. The result is that the user can locate and choose to focus on an address from any order. By contrast, traditional hearing aids focus only on speech coming from in front of the user and suppress all sound from the sides and behind (directionality).
By opening up the world to the user by allowing 360° hearing, Oticon's research concludes that by giving the brain more information to perform, the listening experience is enhanced, listening effort is reduced, and speech understanding is improved. Oticon calls this Brain Hearing.
The Open Sound Optimiser is a new feedback management feature that removes feedback (whistling) before it occurs, allowing the hearing aid to provide more gain and speech audibility.
The Oticon On App allows the user to control and adjust their Oticon hearing aids. The App also enables users to connect their hearing aids to other devices using the (IFTTT) protocol. For example, a user could get a notification in their hearing aids when the doorbell rings or a text message could be sent to the carer when they turn on their hearing aids.
Oticon has made-for-iPhone (MFi) technology built in, meaning you can take calls or stream music direct from an iPhone. For Android and other Bluetooth devices, an Oticon Connect Clip is required.
Oticon Xceed has three technology levels in the Xceed S 1, Xceed S 2 and Xceed S 3 range. Full features and a comparison can be found on our product pages.
Oticon Xceed Colours

Oticon Xceed is available in 7 different colours; silver, chroma, and beige: terracotta, chestnut brown, diamond black, silver grey and steel grey.
Oticon Xceed Models
Oticon Xceed S is available in 2 behind the ear (BTE) models:
Oticon Xceed S BTE SP' Super Power version uses a size 13 battery, a telecoil programme button, and separate volume control.
Oticon Xceed S BTE UP, a larger Ultra Power device, uses a size 675 battery and has a telecoil, a programme button and separate volume control.
Oticon Xceed Wireless Accessories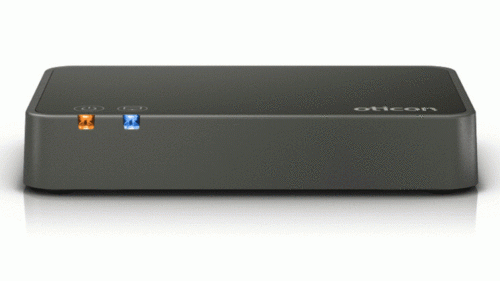 TV Adaptor 3.0' Plugs into your TV and will stream stereo sound direct to your hearing aids.
Oticon Connect Clip' Will pair with most Bluetooth-enabled devices and allow direct streaming from mobile phones, tablets and PCs. With its built-in remote microphone, you can also listen to ⠀people from a distance.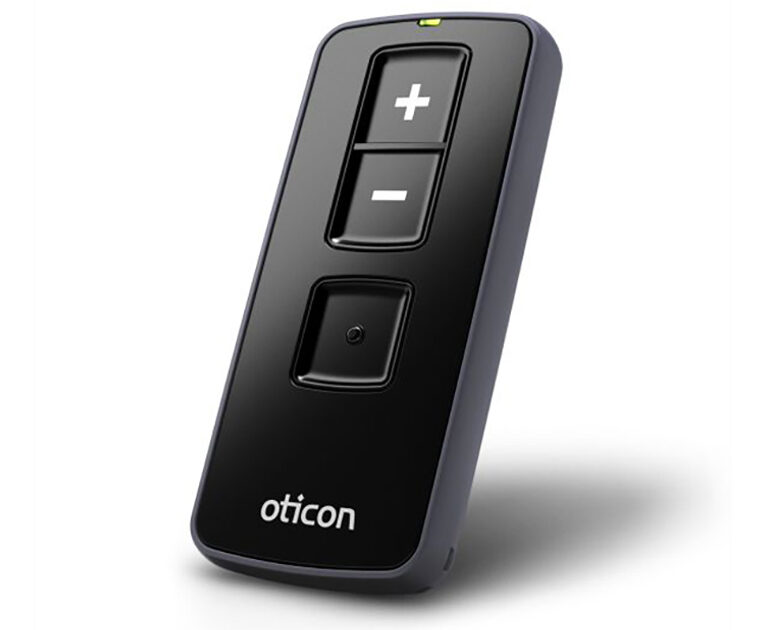 Remote Control 3.0 Simple remote to change hearing aid volume or program.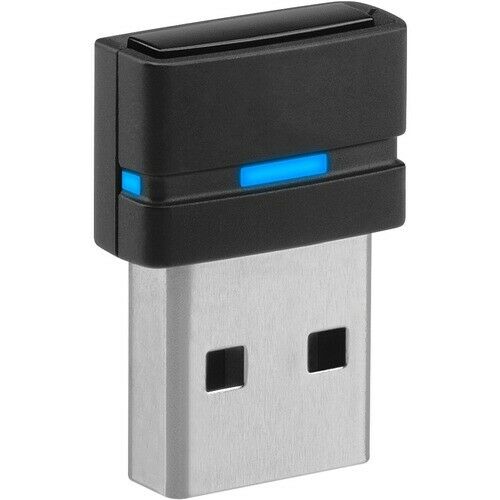 Sennheiser BTD800 Bluetooth dongle' Plugs into a USB port (PC) and will allow a wireless audio link to the Connect Clip.